Battle Ballads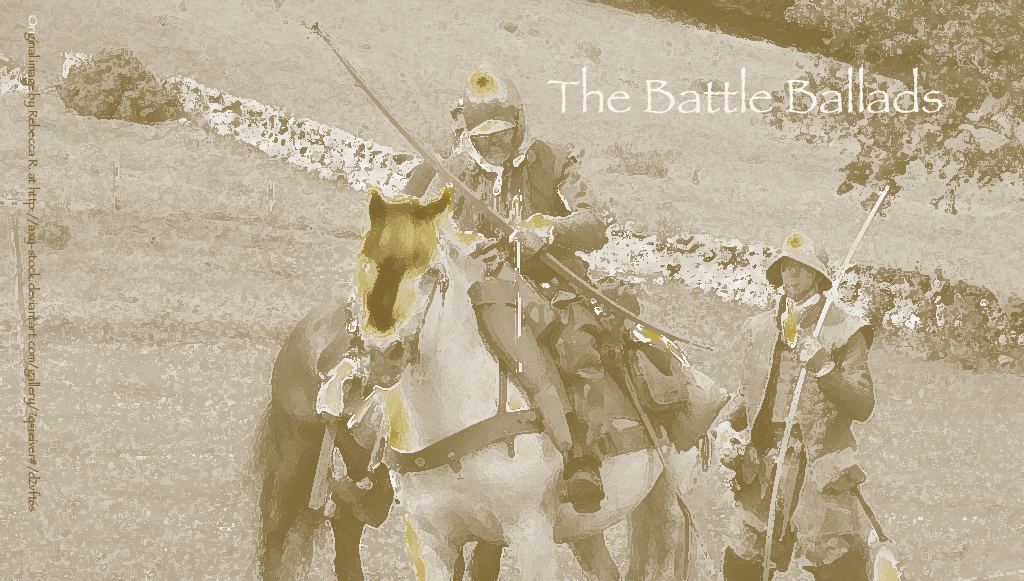 Sir Walter Scott included two ballads which are directly concerned with pitched battles,  fought on national grounds, rather than for religious reasons. These are "The Battle of Otterbourne" and "The Raid of the Reidswire".  The Minstrelsy also contains "The Flowers of the Forest", which is a lament for the dead of Flodden.  Scott also included John Leyden's "Ode on Visiting Flodden", but this has been omitted from this section as it is not a traditional piece, and was never presented as such.
The Battle of Otterburn, the Battle of Flodden and the skirmish at the Reidswire employed very different types of warfare and arose out of different circumstances.
Otterburn and Flodden were battles between two fully armed forces, ready for war. The Reidswire was a more spontaneous affair, which rose out of a dispute over a legal process at a Warden's meeting. While the men there would have been carrying weapons, they were not equipped for battle. At Otterburn and the Reidswire , the Scottish side prevailed, but while it was due to – in part – swift and efficient organisation on behalf of the Scottish commanders at Otterburn, at the Reidswire, the Scots were unprepared, but did have the advantage of having firearms to respond to the initial arrow attack from the English side.
Flodden, however, was nothing short of a national disaster. King James IV died on the field, and his body was never recovered by the Scots. A large percentage of the Scottish nobility also died on the field, which was won by superior tactics. On a local level, the towns and settlements of the Border area lost many men. There are many statues in Border towns to commemorate Flodden, as many of these towns lost almost their entire contingent of men to the battle – for example, Selkirk sent 80 men and one man returned. In the months after the battle, the beginning of The Flodden Wall was erected in Edinburgh, to fortify the town from potential invasion from the South.
"The Battle of Otterbourne" and "The Raid of the Reidswire" reflect different aspects of warfare, with the notion of chivalry being to the fore in "The Battle of Otterbourne", and the lack of readiness and spontaneity of the Reidswire skirmish referenced in that ballad. "The Flowers of the Forest", however, is first and foremost a lament, from a female point of view.