The Douglas Tragedy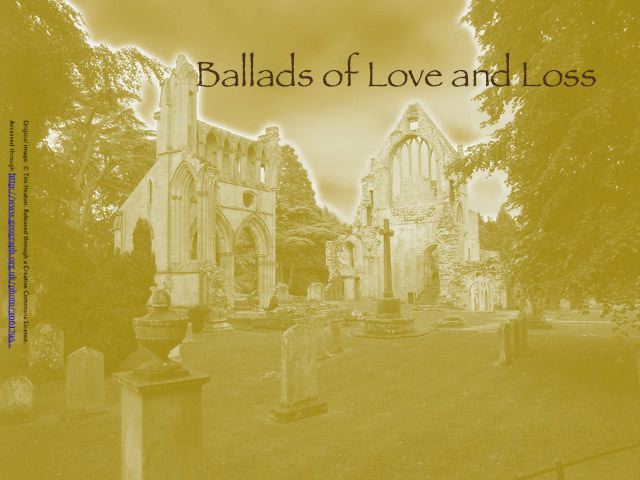 Scott first published "The Douglas Tragedy" in the 1803 edition of the Minstrelsy of the Scottish Border, where it appears in the third volume. Although Scott lists this under "Romantic Ballads", he includes prefatory notes regarding possible locations for the events contained within the ballad. However, typically of Scott, he is careful to maintain a distance between possibility and probability, noting that "The Douglas Tragedy" is one of only a few ballads "to which popular tradition has ascribed complete locality". Scott notes that this ballad was popular in cheaply printed formats, although he is dismissive of the quality of much of this printed material. The version he published was primarily from a copy given to him by Charles Kirkpatrick Sharpe, which Scott remarked favourably upon in a letter to Sharpe dated August 1802. However, Scott also notes that the final three verses of the published ballad were from a printed version and from popular tradition, making the published ballad a collation.
History and Tradition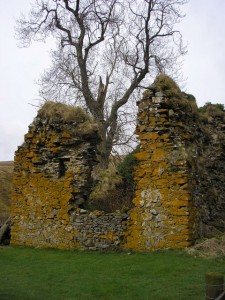 There is no precise historical event which can be associated with this ballad. However, there is a wealth of anecdotal tradition associated with it. Scott placed some emphasis on the natural and human geography which had been associated with the ballad tale. He noted that the site of Blackhouse farm in Selkirkshire was meant to have been the site "of this melancholy event".
He associated the ruins at Blackhouse with the ballad, noting also that a nearby water source is called the Douglas burn, and near to that was a crag called the Douglas-crag. The land was, in antiquity, under the control of the Black Douglases, and so to add to Scott's list of possible associations, perhaps it should be added that the entire area lies in the Douglas Glen.
Scott also remarks upon the site of seven standing stones, which were meant to mark the spots where the brothers of the ballad's heroine fell fighting.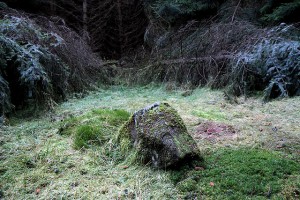 This ballad, then, is a good example of how tradition – in this case perhaps aided by Scott – can be imposed upon human and natural geography. However, without evidence, such associations must always remain as conjecture and anecdote.
There are international variants of "The Douglas Tragedy", which is also known as "Earl Brand" in the Scottish and English ballad traditions: there are ballads in the Danish, Norwegian, Icelandic and Swedish traditions, which belong to the same story family.
The ballad contains a number of formulas and structures typical of the Scottish and English ballad tradition. There are seven brothers; the lovers ride on milk-white and dapple grey steeds; and formulas and balances are used. These aspects are discussed more fully in the accompanying interpretative notes.
________________________________________
Images attributions:
Blackhouse Tower –
© Copyright Iain Lees and licensed for reuse under thisCreative Commons Licence
The Douglas Stones –